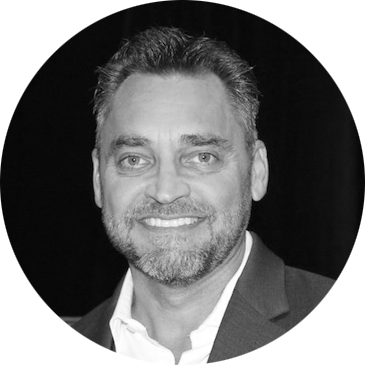 VP of Business Development
SVP Strategic Accounts and Operations
VP of Business Development
Need Coverage? Talk to a HALO Networks Specialist.
Schedule a free consultation to learn how HALO creates strategic solutions tailored to your specific needs.
Schedule a free consultation to learn how HALO creates
strategic solutions tailored to your specific needs
Brian is a solutions driven leader who delivers results utilizing a proven set of skills in strategy, project management, product management, marketing, customer engagement and operations. Well known as a strong collaborator who communicates and builds trust effectively at all levels, while driving innovation and performance.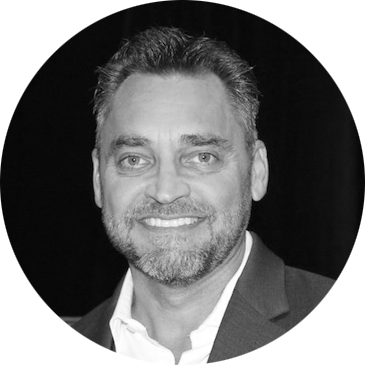 Schaffer is a highly respected and proven wireless industry Executive with over 25+ years of Leadership, Sales and Management.  Solutions driven with a sense of urgency, Tony has developed and executed new business models driving expanded growth for the business across multiple vertical industries and new markets. Tony holds an MBA and participates on several industry leadership committees.
Jim is an accomplished business builder and former Olympic athlete with proven success in driving profitable growth and value creation in challenging, competitive markets. He is the former President, CEO and Board Director at ExteNet Systems and T-Mobile UK. He was previously CEO and Board Director at Lumos Networks Corporation. Jim is a sought-after wireless and digital communications market expert and speaker and has served on various public and private company boards, as well as industry advocacy and advisory groups.
Guy Peters is a seasoned financial expert, with over 30 years'  economic and fiscal experience. He has  successfully worked for fortune 500 companies as well as mid-sized firms. Guy has led the Finance department at HALO DAS and Mobile RF Solutions  for the last six years. Guy also oversees internal  procurement and purchasing resources.
VP of Deployment Operations
An Engineering and Technical Operations leader, Carmelo leads all HALO DAS and Mobile RF Solution Deployment efforts. Coordination, planning, execution are critical aspects that Carmelo has ownership responsibilities. A critical thinker with precision and organizational skills, Carmelo brings over 10 years of DAS and construction, design and management to the Team.
Jason has over 20 years in construction management, low voltage and fiber infrastructure, DAS, as well as managing a large staff of 15+ people and additional deployment teams across several regional markets.   His construction experience includes large public venues, stadiums, hospitality resorts, commercial office and healthcare facilities.
​
VP of Business Development
Mike Brown is a results oriented professional with over 30 years commercial real estate and wireless facility implementation and deployment expertise. Over 12 years of successful performance in the DAS industry with business development-contracts experience. Extensive skills in contract negotiations, Leasing, Licensing, Amendments, MLA's, MSA's. Carrier Agreement expert with AT&T, Verizon and T-Mobile.
VP of Business Operations & General Counsel
Blake Richards is a trusted attorney with a broad legal background. An experienced negotiator of countless telecommunication infrastructure projects, commercial real estate transactions and high-profile entertainment contracts. Whatever the issue, he is focused on finding a solution. He holds a JD from Creighton University School of Law and attended the MBA program at Missouri State University.
Tom brings over 25 years of Corporate and Executive Level experience of project implementation at National Accounts with Fortune 100 brands delivering and executing on strategy and project management.  Tom has led technology services and implementation for National Accounts while building teamwork and servicing his customers and clients.  Resident of Issaquah, past board member of Downtown Issaquah.   
Sr. Director of Carrier Management
Julie has over 12 years of telecom experience providing business and legal solutions in the telecommunications industry, including 6 years with AT&T. She has significant business development experience as well as experience drafting and negotiating telecom contracts for DAS technology. Julie is passionate about creative problem solving and developing win-win solutions. She has a Bachelor of Arts degree in Psychology from the University of Georgia and a Juris Doctorate degree from John Marshall Law School.
James holds a Bachelors degree in Accounting. Before joining HALO DAS in 2015 James was the CFO at a Rural Critical Access Hospital. As the company Controller he is responsible for ensuring the financial security and compliance of the companies assets. James manages the purchasing department and excels at sourcing project materials and on time deliveries. Supporting HALO DAS's commitment to on time project delivery.
VP of Business Development
Steve is a highly dedicated, meticulous and results-driven wireless telecommunications professional, with over 25 years of infrastructure, systems, and client account management and solutions experience in dynamic, highly-competitive environments. Proven track record of overseeing all aspects of the design, construction and deployment of large-scale Distributed Antenna Systems (DAS) and Macro sites, spearheading projects for renowned MGM Resorts facilities Nationally. Comprehensive knowledge of the skills needed to maintain and enhance wireless telecommunications infrastructure, improve mobile device coverage, manage site acquisitions and facilitate strategic planning.
Sr. Director of Business Development
Tomaino is an industry leader in wireless, telecommunications and technology infrastructure with over 20 years of industry experience. Mark drives business development opportunities for HALO across the U.S. He is as award winning executive with over 20 successful years of experience supporting and exceeding the needs of his clients.
Director of Business Development
Patty is a highly driven and accomplished Telecom Sales Executive with 25+ years in the wireless communications industry.  With years of significant industry accomplishments, successes and experience in wireless infrastructure and DAS Patty is prepared to help solve clients in-building mobile and wireless challenges. Patty is effective at developing productive executive relationships that support and sustain positive long-term partnerships.
Vice President of Strategic Accounts
Jeff is a wireless industry leader with over 25 years of Major Account Management, Executive Sales and Operations Leadership with National Mobile Service providers.   He has a proven track record of building strong functional Teams and executing the strategy to deliver top results.
Director of Business Development
Dana is a leader in the Telecommunication's industry who partners with CIO's, Network Architects, and Industry Consultants to deliver solutions meeting the communication challenges of today. After spending over 20 years in the Enterprise and Federal Space, Dana understands how to match and implement leading OEM solutions that meet her customer's needs. Dana has secured many large contract wins and prides herself with customer satisfaction and the trust she gains after a successful project is completed.
Jenny Galley is a proven marketing professional with extensive experience in organization, planning and execution of successful marketing plans. She's well versed in all aspects of marketing including communicating brand message though social media and sales materials. With vast experience with brick & mortar retail, online sales and enterprise ventures, Jenny is integral member of the HALO Team.
VP of Business Development
John brings over 30 years of sales and organizational leadership experience, including developing wireless infrastructure solutions working with REITs and commercial property owners, DAS and tower solutions providers, mobile operators, enterprises, utilities, and government agencies.  John is passionate about creating partnerships that deliver results for clients and their customers.  In addition to communications infrastructure development, John's experience includes leading national sales for a Silicon Valley-based SaaS testing and project closeout automation platform; plus, prior work in economic development and as a managing partner in a small business services enterprise.